---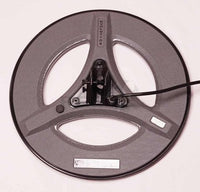 Nugget Finder 15inch Evolution Coil - SPOKED
Buy Nugget Finder 15′′ Evolution Mono Coil Online in Australia Looking for an Australian-made coil that will take your metal detecting to the next level?
With the wonderful 15′′ Evolution mono coil, you can improve the performance of your GPX gold detector.
This coil has excellent depth, sensitivity, and stability, yet it is substantially lighter than other similarly sized coils. It has depth like the 19′′ but at only 940grams it is much lighter to swing all day.
The 15′′ coil comes with a three-year warranty and will transform your GPX Gold detector into an even more powerful gold prospecting tool.
The Nugget Finder Evolution is designed to maximise the performance of all Minelab SD, GP and GPX series of metal detectors.
These new revolutionary coils are lightweight with a unique winding method that improves stability, performance, better shielding, stronger housing and greater depth.
All Nugget Finder Evolution coils come with a three-year warranty.