---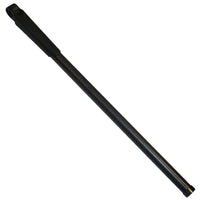 Minelab FBS TALL MAN Lower Stem 61cm
61cm Tall man lower metal detector stem designed to fit all FBS metal detectors.
FBS technology can be found in Minelab's E-TRAC and Safari metal detectors.
Minelab FBS 'tall man' extended lower stem
Extended length (610mm) Carbon fibre lower stem for all FBS models. A usefull accessory for those over 6ft tall.
Suitable for
Minelab E-Trac
Minelab Explorer SE PRO
Minelab Explorer SE
Minelab Explorer II
Minelab Explorer XS (replaces plastic stem)
Minelab Explorer S (replaces plastic stem)
Minelab Safari
Minelab Quattro.